MLA Style
Version:
8.0
Official website: https://www.mla.org
Description
MLA style was developed by the Association of Modern Languages. It is used generally in the humanities by scientists, journal publishers, academic and commercial prints.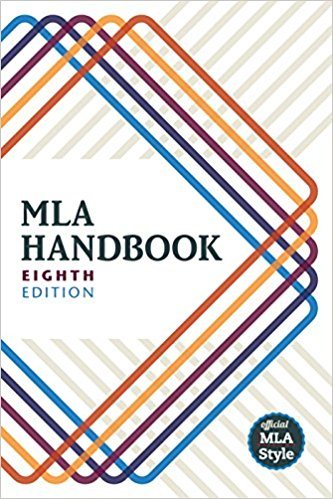 Citation rules
In MLA style, referring to the works of others in your text is done by using what is known as parenthetical citation. This method involves placing relevant source information in parentheses after a quote or a paraphrase.
The source information required in a parenthetical citation depends
upon the source medium (e.g. Print, Web, DVD) and
upon the source's entry on the Works Cited (bibliography) page.
Any source information that you provide in-text must correspond to the source information on the Works Cited page. More specifically, whatever signal word or phrase you provide to your readers in the text must be the first thing that appears on the left-hand margin of the corresponding entry in the Works Cited List.
Book
Koenig, Gloria. 
Iconic LA: Stories of LA's Most Memorable Buildings. 
Glendale: 
Balcony, 
2000. 
Print.
Serial / journal article (print)
Ouroussoff, Nicolai. 
"Enduring Legacy: How the Spanish Missions Still Shape Modern California." 
Los Angeles Times
7 Sept. 1997, 
home ed.: 
B2+. 
Print.
Electronic resource (remote access)
Hannah, Daniel K. 
"The Private Life, the Public Stage: Henry James in Recent Fiction." 
Journal of Modern Literature,
vol.30, 
no. 3, 
2007, 
pp. 70-94. 
JSTOR,
www.jstor.org.ezproxy.lib.uwf.edu/stable/30053134.